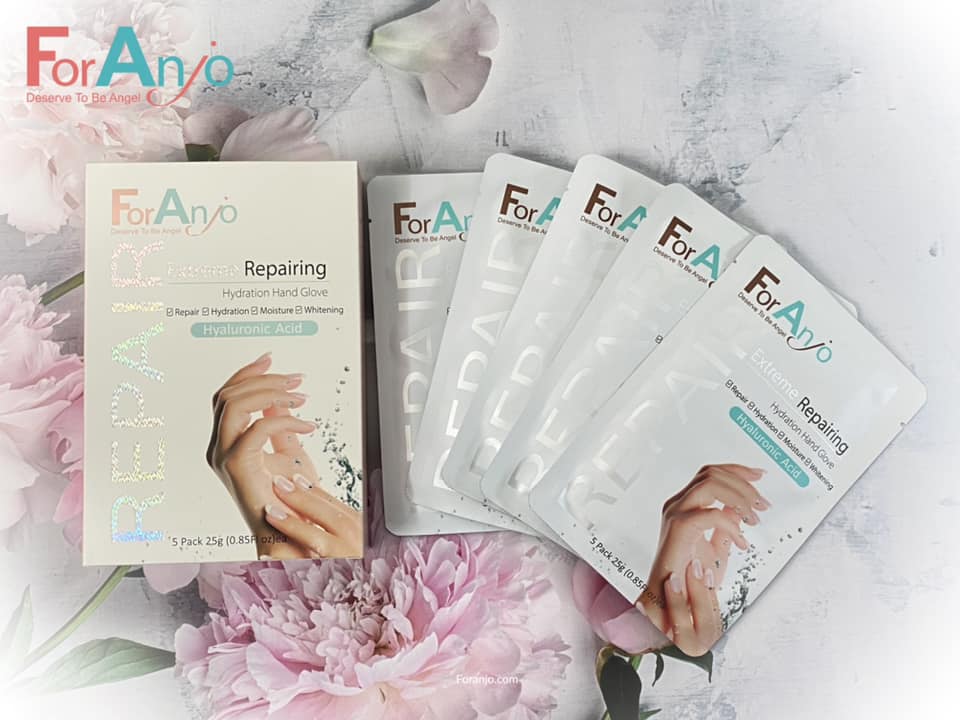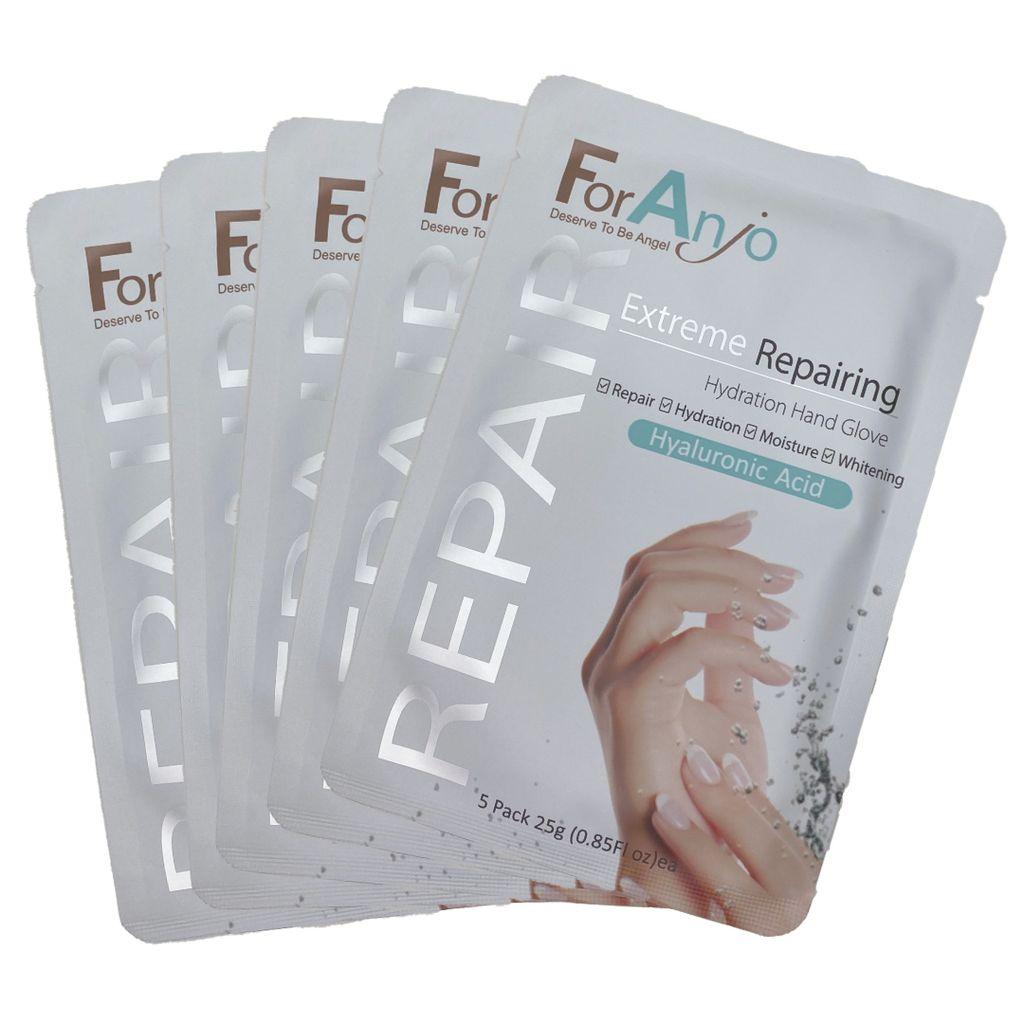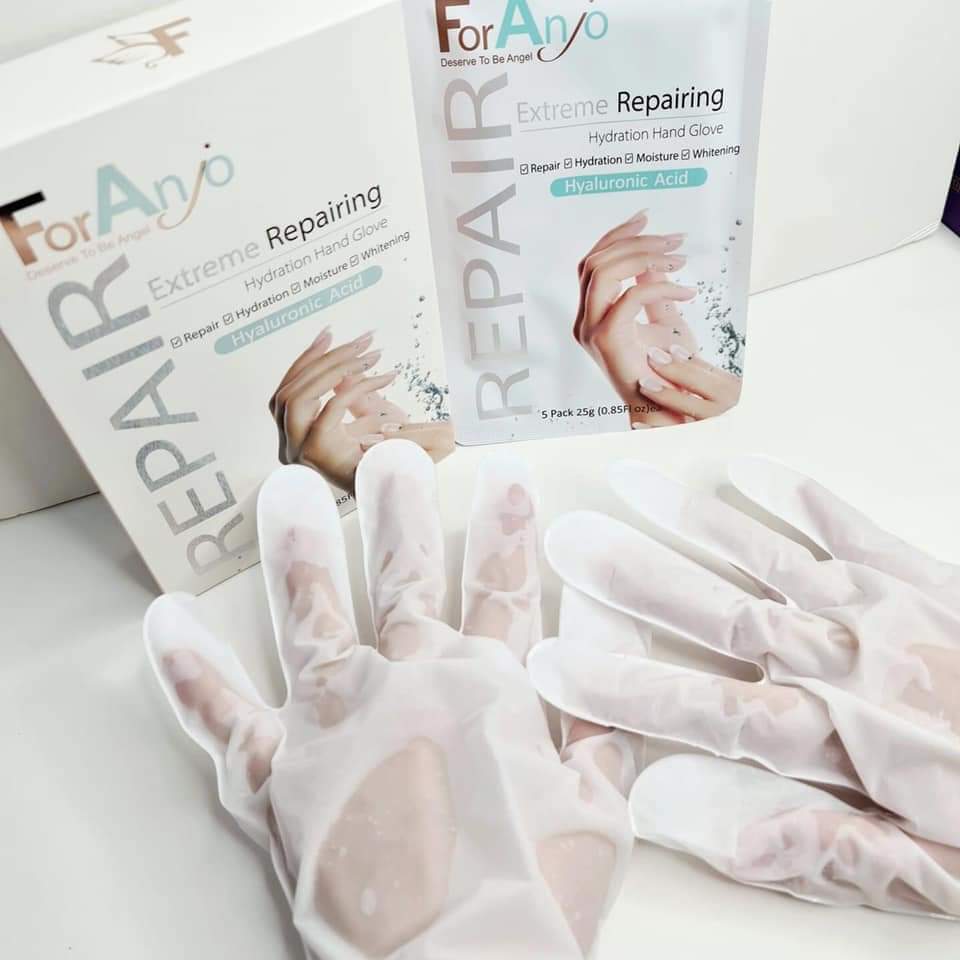 ForAnjo Extreme Repairing Hydration Hand Glove

 can deeply replenish moisture for skin, moisturizing your skin effectively. It contains 3 types of hyaluronic acids including Sodium Hyaluronate, Hydrolyzed Acid and Sodium Acetylated Hyaluronate that gently repairs the skin of dry and damaged hand, keep the skin of hand away from dryness, roughness, and create clear tender skin. It is aim at helping your stay vibrant and youthful.
Ingredients :
Water, Propylene Glycol, Trehalose, Sodium Hyaluronate, Carbomer, Hydroxyethyl Cellulose, Triethanolamine, Diazolidinyl Urea, Hydrolyzed Hyaluronic Acid, Sodium Acetylated Hyaluronate, Sodium PCA.
Direction to Use :
1. After cleansing, wear the hand glove over the hand.
2. Remove hand glove after 10-20 minutes and gently pat the remaining residue for full absorption. Make sure product is fully absorbed.
3. Use 2-3 Times per week.
25g (0.85Fl oz)