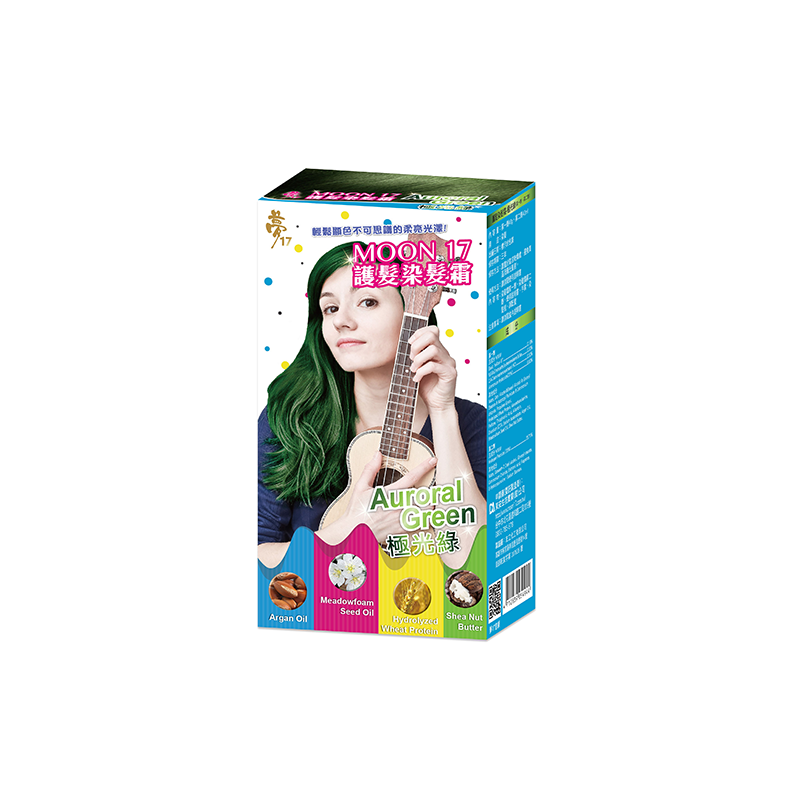 [Product Description]
Permanent color formula with nourishing ingredient create long-lasting hair color effect.It is also 100% grey coverage.Contain plant extract ingredient such as argan oil. meadowfoam seed oil, hydrolyzed wheat protein to protect your scalp and hair color after hair dye.
添加柔顺修护配方,使头发染后不易伤发质,并同时拥有头发色彩饱和光泽。
添加植物萃取精华,强化发质,形成保护膜,不易打结,染出亮眼发色,呈现自然光泽。
用法:
将染发膏属于发间,发丝根根密着包覆,染发膏渗透发丝里,轻松显色不可思议。
*建议如果原发色头发较黑着,先用Moon17 漂色剂,一周后再染灰色,效果更佳。
Main ingredient:
Argan oil, Meadowfoam Seed Oil, Hydrolyzed Wheat Protein, Shea Butter.
Use Guide:
1. Put on gloves given, combine the hair dye and developer in 1:1 ratio into mixing bowl.
2. Apply the mixture evenly on hair using comb.
3. Leave for 40 minutes and after this wash off with water.