Lavender Marseille Soap
Marseille soap or Savon de Marseille is a traditional hard soap made from vegetable oils that has been produced around Marseille, France, for about 600 years. The first documented soap maker was recorded there in about 1370. By 1688, Louis XIV introduced regulations in the Edict of Colbert limiting the use of the name Savon de Marseille to olive oil-based soaps. Marseille has been the famous place for soap production and exporter.
Our Marseille soap produced based on the classic recipe of 72% olive oil content which is suitable for normal to dry skin. It gently cleanses our skin and keep skin moisture at the same time, soothe itchiness caused by dryness of skin. Lavender essential oil calm and soothe skin rashes, its classic scent promote relaxation.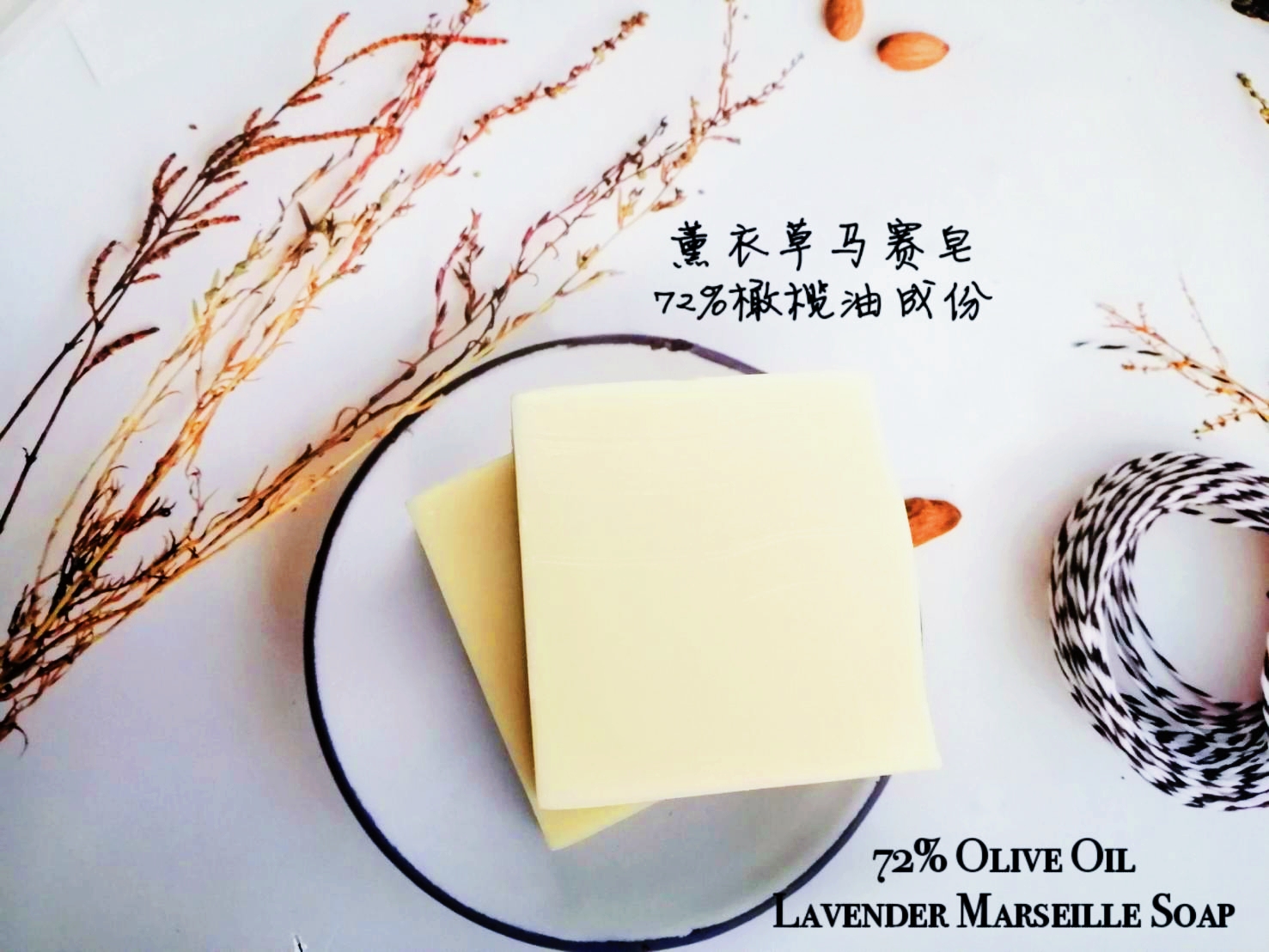 This handmade soap is hypoallergenic as it is free from harmful chemical substances, forming agent, hardener, paraben or preservative, artificial colorant.
Ingredients: Goat milk, olive oil, coconut oil, palm oil, lavender essential oil.
Benefits: Keep skin moisture. Ease dry and itchiness or sensitive symptom.
Skin type: Normal to dry and sensitive skin. Pregnant lady and baby >6 months are suitable to use.
Recommend to use handmade soap with bubble net to trigger more bubbles.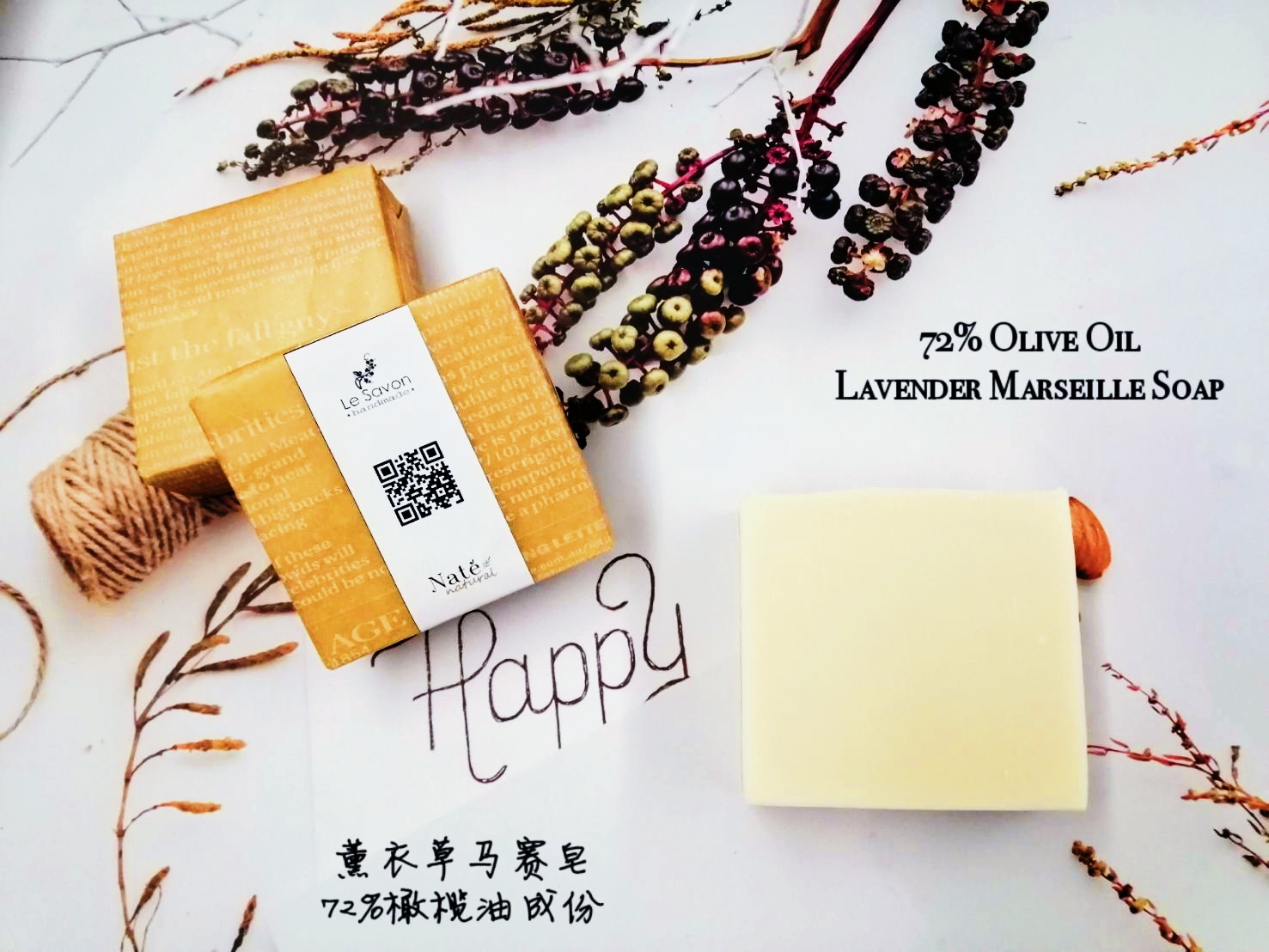 I