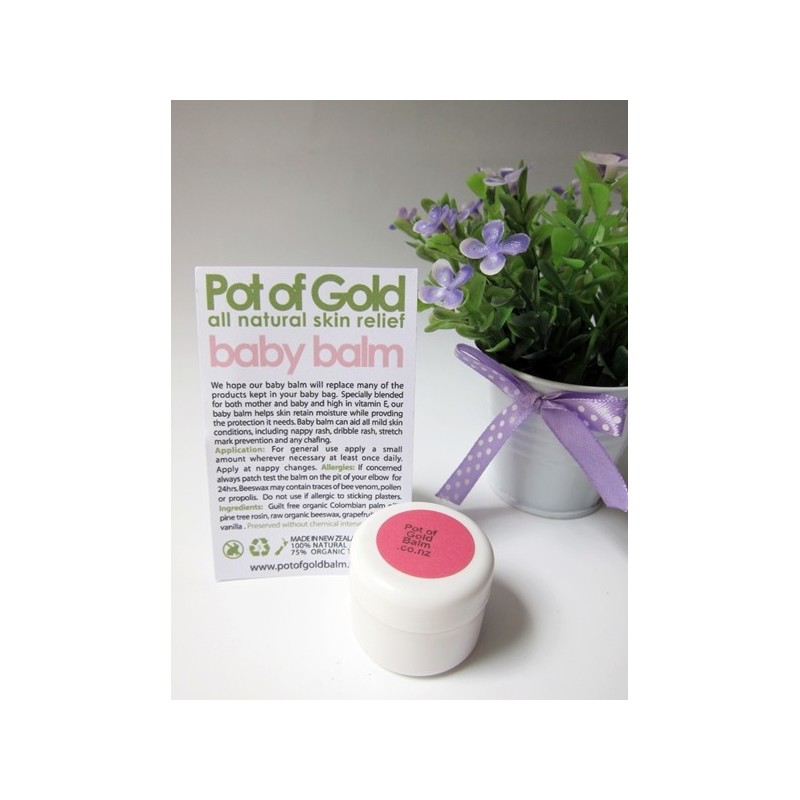 Pot of Gold baby balm is a milder all-round daily use product, created with both baby and mother in mind. With a higher vitamin E content, and a softer recipe to ensure easy after-nappy applications, Pot of Gold baby balm ensures sensitive skin has the moisturisation and protection it needs.
Use our baby balm as a natural alternative to any other products created for skin irritations, massage, moisturisation, and general day-to-day skin care. Using only active ingredients, Pot of Gold baby balm can also be used to aid all skin conditions, including:
Nappy rash
Dry and cracked nipples
Prevention and reduction of stretch marks
Any chapping and chafing both mother and baby may have.
Rub your finger around the jar collecting a thin film on your finger tip.
Apply Pot of Gold skin balm directly to the affected area.